By Emma Matkin and Mica Graybill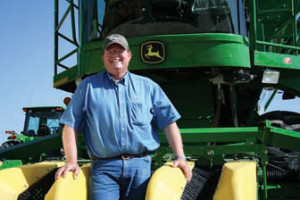 PCCA Board Chairman Eddie Smith, a Floydada, Texas, cotton producer, was elected vice chairman of theNational Cotton Council (NCC) for 2009. In 2010, Smith will lead the cotton industry as chairman for NCC.
NCC serves as a central forum for collaboration among producers, ginners, warehouses, merchants, cottonseed processors, cooperatives, and textile manufacturers.
The council also is a united force working to represent cotton's interests in Washington, D.C. In his NCC leadership position, Smith will have the opportunity to work with government officials in establishing positive policies to benefit the cotton industry.
Smith graduated from Texas Tech University with a bachelor's degree in agricultural economics in 1973. Since then, he has maintained a farm near Floydada, Texas, for 36 years.
In previous years, Smith served as a delegate to NCC where he was appointed to numerous committees including the council's Environmental Task Force.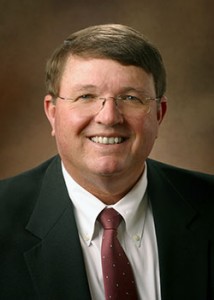 Smith also was recognized by the National Council of Farmer Cooperatives (NCFC). On February 5, 2009, at the organization's 80th Annual Meeting, Smith was named Director of the Year, one of NCFC's most esteemed awards.
NCFC is a national association representing America's farmer cooperatives. Its Farmer Cooperative Director of the Year Award recognizes the exceptional accomplishments of a director who is an outstanding leader that successfully guides his board of directors. Smith also was a member of the Blue Ribbon Farm Bill Committee of NCFC and has served as vice chairman of its trade working group.
"Eddie has provided strong and able leadership to PCCA in his nearly 25 years on the cooperative's board," said Charles F. Conner, president and CEO of NCFC. "He is truly dedicated to the principles of farmer-ownership and innovation, and I congratulate him on being named Director of the Year."
Outside of the cotton industry, Smith is an active citizen within his community. He has served as a director of Floydada Cooperative Gin for numerous years and is a deacon at the Floydada Baptist Church. Smith and his wife, JenniSu, have one son, Eric, daughter-in-law, Leigh, and two grandsons, Ethan and Logan. Today, Smith manages a cotton, cattle and row crop operation near Floydada, Texas, with his son and father.