The gin at Fairchilds, TX, has a long and interesting history, yet it is one of the newest coop gins in the state. Located a few miles south of the city of Rosenberg along Texas' Upper Coastal Bend, Fairchild Farmers Coop signed up to offer PCCA's marketing services just prior to the 2000 cotton crop.
"A group of farmers bought this gin in 1936, and it became a stock-owned gin," explains Manager J.A. Kulcak. "Then, in 1999, we decided to become a cooperative," he adds. Kulcak became manager of the gin in 1980, and he has been upgrading the equipment ever since.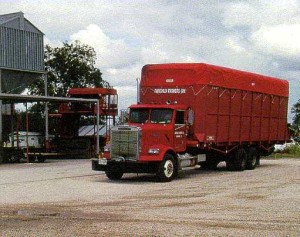 "This year (2000 crop) we ginned approximately 18,400 bales which is a little better than average," Kulcak notes. He attributes the increase to new customers and additional cotton acreage resulting from low grain prices.
"This year, 54 percent of our members' cotton production was in PCCA's South Texas Marketing Pool," he continues. "Pool marketing is still kind of new around here, but I expect that percentage will increase next year."