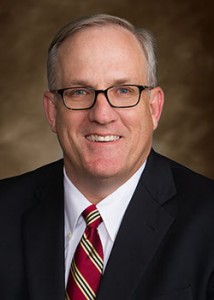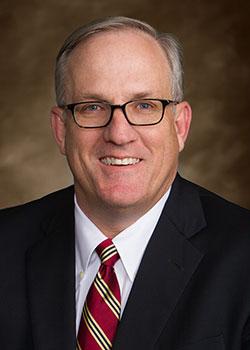 This is one of the most challenging moments in history. It is the beginning of spring and yet the world seems to be in the darkest time of winter. As we all witness the effects of the COVID-19 virus on human health and the global economy, it is apparent that this event will mark the beginning of changes to all of our lives and changes to agriculture.
For the last several years, agriculture has been working to find its voice when communicating about the importance of food and fiber to the national security of the United States. The disruptions to supply and demand brought on by COVID-19 are illustrating vulnerabilities in the systems we rely on to deliver agricultural products to consumers around the world. Thankfully, American farmers haven't lost a step during this crisis. Even now farmers are getting ready to plant in the midst of tremendous uncertainty, and we thank them for their courage.
If there is an upside to this crisis, many consumers are learning that food and fiber do not "come from the store." It comes from farms and ranches that work year-round to produce and deliver it to processors and manufacturers that transform it into retail-ready products vital to daily life. These same entities are part of the supply chain of cotton-related medical products that are critical to healthcare professionals.
The long-term effects of the COVID-19 pandemic are difficult to predict. For the cotton industry, the disruption to retail demand will become evident in the near term. However, we believe the long-term fundamentals for cotton are still encouraging. We remain hopeful that industry coalitions along with elected representatives will work together to rebuild struggling areas of the cotton value chain to be stronger than ever in the future.
Finally, the cover story of this edition could not be more timely. I never met Roy B. Davis but I am a student of his ideas and his determination to persevere through difficult circumstances. Mr. Davis was a man for all seasons including ones like we are currently living. We owe a great deal to Mr. Davis and his belief that true cooperatives would change this country for the better. History has certainly validated his vision. We will be served well to follow his example.
P.S. This edition of Commentator marks the end of a stellar 35-year career for John Johnson, Director of Public Relations & Legislative Affairs and Corporate Secretary for PCCA. John worked on 120 editions of Commentator among his many other responsibilities at PCCA. We are grateful for his creativity and his dedication to quality that made this publication nationally recognized and the winner of numerous awards during his career. We wish John a very long and happy retirement.