Charley Triplett Appointed Vice President of Newly-Created Member Services Division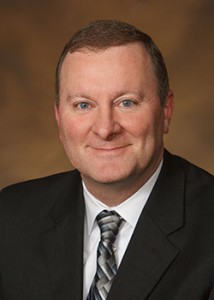 Lubbock-based Plains Cotton Cooperative Association (PCCA) has announced that it has elevated member and agent-related services to a primary division of the company. The new division, Member Services, will encompass the combined services of PCCA's Grower Services, Gin Bookkeeping and Member Services (formerly Marketing Communications).
"Delivering one-stop member service has always been an important goal for PCCA. Combining all of our grower and agent gin interactions into one division will help create additional value for our members," said Kevin Brinkley, President and CEO of PCCA.
In addition to marketing millions of bales of its members' cotton, PCCA also provides vital technologies and services to its members and their gins.
The company's Grower Services department works closely with members, gins and USDA to ensure that farmers are CCC-loan eligible and able to receive timely payments for their cotton. The department also provides support for PCCA members that market their cotton directly through The Seam online trading system.
PCCA also provides a comprehensive package of services including accounting software, inventory, scale ticket management and module tracking systems for gins. The Gin Bookkeeping department provides support for these software systems and business support for gin office personnel.
The Member Services department provides daily interaction to members and gins about the latest marketing issues and trends. The department focuses on daily contact in the field to help members understand markets and help provide frontline service as well as helping to solve onsite technology issues.
Charley Triplett has served in numerous capacities at PCCA including Director of Marketing Communications. Triplett has been with the company continuously since 1992 and managed the Grower Services department from 1995 until 2010 when he transitioned to Marketing Communications.
"Charley Triplett's experience with members and gins has uniquely prepared him to lead the Member Services division. He has a deep knowledge of the operations of each department and unparalleled understanding of member and gin needs. He's the right person for the job," said Brinkley.
The unified approach will focus on meeting member and gin needs with a team of individuals that can create superior service by working together and help add value to our members' cotton.