by Jayci Bishop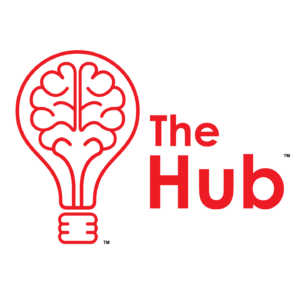 Lubbock, Texas, known as the Hub City, has an economy centered mainly around agriculture. Texas Tech University's Innovation Hub at Research Park is centered around getting new ideas from local inventors and creators off the ground in West Texas. 
The Hub is "a place to nurture smart ideas and entrepreneurs to create a social or commercial value resulting in impact. The Hub assists in the formation of technology startup companies critically relevant to today's local and regional economy," according to its website. 
"The Innovation Hub really comes from our great leaders at Texas Tech," said Kimberly Gramm, TTU Associate Vice President of Innovation and Entrepreneurship. "This idea that a university is supporting the growth of the region. They built this great facility called the Innovation Hub. They wanted someone to help support building programs that would provide resources, entrepreneurship education, and a location to house those new ventures or startups. We started this project five or six years ago. We are now in the process of developing what is called an Innovation District to expand our work and help support the region. Part of that strategy includes creating more infrastructure, and also providing more support in terms of funding and programming to service and provide more people in the region with access." 
The Innovation Hub is there to support more than just university students. It is designed for the entire community. 
"We were born with the idea to help students, faculty, staff, and our community," Gramm said. "So, if you are one of those individuals and want to learn how to engage with our programming, the best thing to do is just visit our website. We have programming in three different buckets: ideation, commercialization, and acceleration. There are 12 programs across those three buckets." 
The Innovation Hub is there to support new ideas no matter the stage of development. 
"So, you have an idea, and you are not sure exactly what to do or how to develop it, you can visit the Hub to access the programming which will give you the learnings and the steps to encourage you," Gramm said. "Hopefully, it will inspire you to build a team to develop or experiment in that technology or that product you want to create, then to accelerate it. You will learn how to test the idea, identify a customer segment, and develop a market strategy. All the programs provide a crawl, walk, run through the process of becoming an entrepreneur. We have developed our programs to help with all kinds of entrepreneurial ideas." 
Many of the Innovation Hub startups are focused on solving agriculture, energy, and health care problems. Serendipitously, the Hub is located near facilities for USDA cotton classing and other ag businesses. 
"That proximity gives our startups at the Innovation Hub the ability to converge. We call it creative collision," Gramm said. "To get to work with others in the industry – can create new technologies or new engagements with the industry. The startups are around a cluster within the agriculture industry. We see a variety of new technologies in areas of gene editing, water technologies, and precision agriculture technologies. Drone technologies and imaging are popular to assess how well crops are doing." 
For Gramm, her role extends beyond inspiring and facilitating research; it is doing her part to play a role in the American dream. 
"I think, what I want people to know about not just me or the Innovation Hub, but it's that West Texas believes in the American dream," Gramm said. "The people really roll up their sleeves and embody what entrepreneurship is. They may not know everything. They may not need to know everything, but it is about believing in one another and teamwork. It is about accomplishing things for the right reasons. When we talk about the American dream, I think about the people I have had the pleasure of meeting in West Texas, and I believe West Texans are the secret weapon in developing the future of the ag industry." 
For more information on the Innovation Hub or its programs, visit innovationhub.ttu.edu. 
Hub Business Spotlight
Grower Information Service Cooperative
Billy Tiller, Grower Information Service Cooperative CEO, is a fourth-generation farmer and PCCA member who is always looking for the next project that he could take on to help farmers. He has even taken his big ideas and built a company. GiSC was founded in 2012 and is a farmer-owned national data cooperative and one of the many small businesses headquartered at the Innovation Hub in Lubbock, Texas. 
The co-op provides "producers with digital data tools through strategic partnerships that maximize production and efficiency in their farming operations," according to their website. They are the only producer owned organization in the world focusing solely on ag technology and data storage for the betterment of its member producers. 
Tiller is very interested in cotton data and how it could be used to the farmers' advantage. He also is keeping a close eye on the topic of carbon sequestration and studying the viability of a carbon offset market. Currently, the co-op has an ongoing project concerning a water offset market in Nebraska. 
"We are working diligently to create a water offset market in Nebraska that could be a model of how to pay farmers when they conserve natural resources," Tiller said. "GiSC has developed and currently manages the largest fixed deployment IoT network in the world in a 300,000 acre area called Twin Platte Natural Resource District. It involves integration with electric service providers in the area and a LoRaWAN network built by Paige Wireless. This is the impetus for our desire to do more around the Platte River Basin as we are there and have a very successful project." 
Not only does Tiller credit the Innovation Hub for helping to advance his big ideas and business to the next level, he encourages other small business owners and individuals with big ideas to take advantage of the resources West Texas and the Hub have to offer. 
"The word I would use is they validate," Tiller said. "Texas Tech has a great reputation, especially connected to ag and they helped me there. Since we are local, anybody wanting to do any new projects and to try to get validated through Texas Tech can do so at the Innovation Hub. They will help you through one of their programs. The fact that it is called an Innovation Hub," Tiller said, "there is no end to what they will do for you. They are looking for people with ideas. So, if you bring them an idea that has merit, they may have the programs or people to help you."