By Brittni Drennan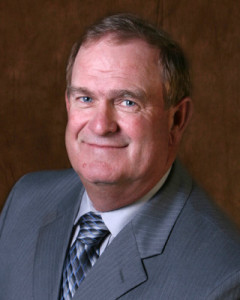 Billy Eggemeyer of Midkiff, Texas, was elected to PCCA's Board of Directors to represent District 9 during the cooperative's 55th Annual Stockholders Meeting held September 17, 2008.
Eggemeyer graduated from Rankin High School in 1973. Just a year and a half later, he began farming and currently raises cotton, corn, milo or wheat in a joint-venture with his wife, Diane. They have raised four children and have one grandchild.
During his 33-year tenure as a PCCA member, Eggemeyer has been on the Midkiff Farmers Cooperative Gin Board of Directors for 22 years and has served as the board's president. He also has served as a director of St. Lawrence Cotton Growers.
Outside of his active roles in agriculture, Eggemeyer is very involved in his community. He has been a volunteer firefighter, a 4-H club leader, a little league coach, and is active in his church. Eggemeyer has been president of the Rankin School Board and director of Eden State Bank.
Eggemeyer replaces Wendell Jones of St. Lawrence, Texas, who recently retired from the board. Jones was an integral member of PCCA, serving on the association's Board of Directors for almost 20 years. He also served on the West Texas, Oklahoma and Kansas Marketing Pool Committee and the PCCA Delegate Body since 1987.