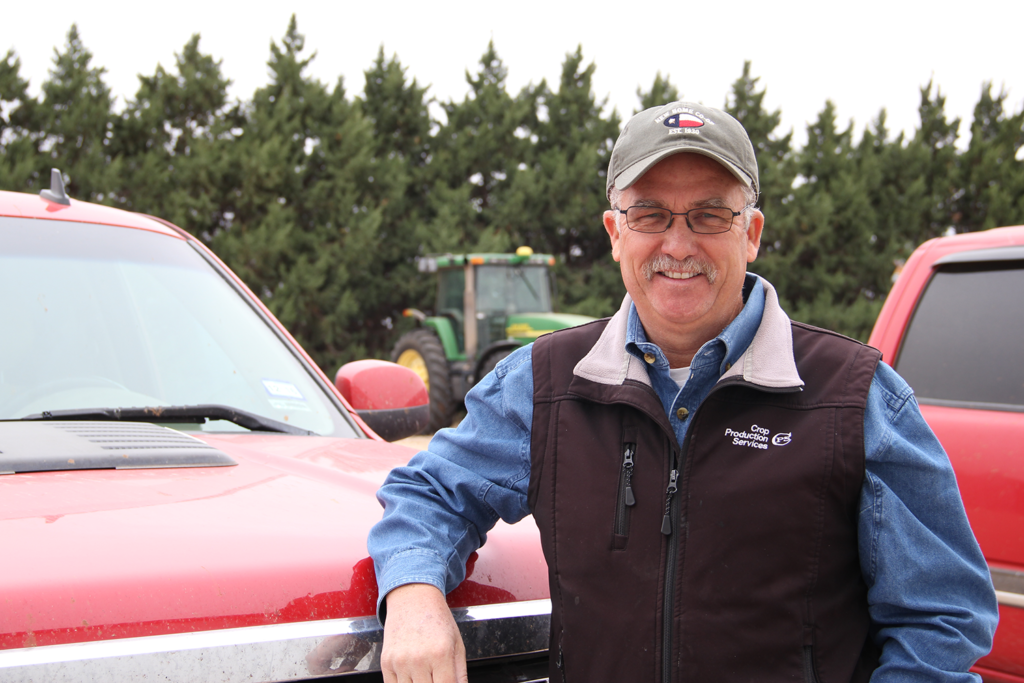 New Home, Texas, producer Dahlen Hancock was elected Chairman of PCCA's Board of Directors in the fall of 2020.
Hancock succeeded former Chairman Eddie Smith of Floydada, Texas, who held the position for 16 years. Lexie Fennell of Earth, Texas, was elected Vice Chairman.
Smith has served on PCCA's board since 1986 and was board chairman beginning in 2004. He remains on the board representing PCCA's District 4.
"It's been a privilege to serve as chair- man for the past 16 years. The time was right for a new chairman to help guide PCCA into the future. I look forward to Dahlen's leadership of our board," Smith said of the transition.
"We want to thank Eddie Smith for his strong leadership of our board," said Kevin Brinkley, PCCA President and CEO. "His steady hand has helped PCCA maintain its focus on serving our grower-owners and customers."
Hancock is a fourth-generation farmer and has represented PCCA's District 7 since 2016. He has served as a director and chairman of New Home Co-op Gin; Lubbock County Business Director for Plains Cotton Growers; past chairman of Cotton Incorporated; and past president and chairman of Cotton Council International. He's also a National Cotton Council delegate, serving on the organization's U.S. Cotton Trust Protocol Board and was a member of the first class of the NCC's Policy Education Program in 1999. In 2019, Hancock was awarded the Farm Press and Cotton Board High Cotton Award for the Southwest region. Over the course of his career, he also has been able to travel to 12 different countries where he has met with merchants and textile mills, providing them with a valuable producer's perspective on the fiber they consume.
"I'm grateful for the opportunity to serve PCCA as Chairman of the Board. Through Cotton Incorporated and Cotton Council International, I have had the opportunity to see cotton's global value chain firsthand," Hancock said. "That perspective should be helpful in guiding our cooperative toward maximum value for its members."
In his operation, Hancock works to push the envelope in new farming techniques while also keeping in mind the lessons his father and grandfather taught him. From crop rotations and no-till to cover crops, irrigation and some conventional farming, Hancock's operation is as diverse as it is successful. Keeping his eye on the ever-changing conditions of the High Plains of Texas allows him to make modifications where needed, always remembering that the land belongs not only to those who currently farm it, but also to those who will be coming into this way of life in the future.