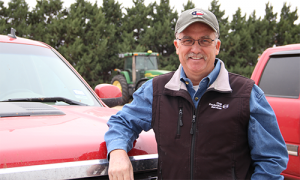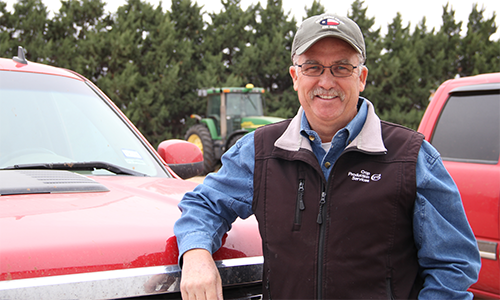 For growers around the globe, sustainability concerning their farm operations is non-negotiable. Recognizing that fact for growers in the Cotton Belt is the High Cotton Award, formed by Farm Press and the Cotton Board in 1994. The award highlights the effort of farmers from different regions of the Cotton Belt to produce quality fiber and maintain profitable operations while also implementing innovative farming practices, the same criteria on which they are evaluated to receive the award.
PCCA Director Dahlen Hancock recently was named the High Cotton Award winner for the Southwest region of the Cotton Belt in the 25th class of honorees. In addition to growing cotton near New Home, Texas, with his two sons, Hancock also serves the industry beyond his local operation. He currently sits on the boards of the National Cotton Council, Cotton Council International, and the PCCA Board of Directors, Delegate Body, and Marketing Pool Committee. Over the course of his career, he also has been able to travel to 12 different countries where he has met with merchants and textile mills, providing them with a valuable producer's perspective on the fiber they consume.
In his operation, Hancock works to push the envelope in new farming techniques while also keeping in mind the lessons his father and grandfather taught him. From crop rotations and no-till to cover crops, irrigation and some conventional farming, Hancock's operation is as diverse as it is successful. Keeping his eye on the ever-changing conditions of the High Plains of Texas allows him to make modifications where needed, always remembering that the land belongs not to those who currently farm it, but to those who will be coming into this way of life in the future.
PCCA extends profound congratulations to Dahlen Hancock and his family on this notable achievement and thanks him for his service to the cooperative and the cotton industry.