By Lynette Wilson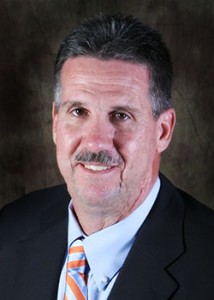 In November, South Texas PCCA members elected Frank DeStefano to represent District 10 on the cooperative's Board of Directors. He replaces the late Curtis Jensen.
Based in Mumford, Texas, DeStefano began selling his cotton through PCCA in 1997 and became a member of the South Texas Pool Committee in 2000. He was elected vice-chairman of the committee in 2005 and still holds the office today.
Involved in agriculture for more than 25 years, DeStefano began farming soon after he received a bachelor of business administration in Finance from Sam Houston State University in 1984. DeStefano and his brothers, David, Daniel, and Patrick, now own and operate 3-D Farms where they grow cotton, corn, soybeans, and grain sorghum, and raise cattle. DeStefano has been active in Texas Farm Bureau and is a member of the St. Joseph Catholic Church in Bryan, Texas.
DeStefano has been married to Katheryn for 22 years, their daughter Megan attends the University of Texas, and their son Sam attends Bryan High School.
"I was fortunate to have served on the South Texas Pool Committee with Curtis Jensen for the past eight years," DeStefano said. "I have so much respect for Curtis and what he stood for. He was a great spokesperson for PCCA. Although I know I cannot fill his shoes, I look forward to representing PCCA's District 10 to the best of my ability," he concluded.