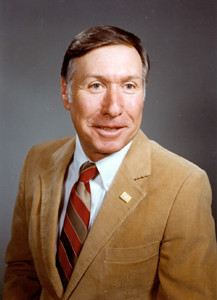 Former PCCA Director and Chairman L.C. Unfred passed away July 25, 2008, at the age of 84. He was a respected leader in the cotton and cooperative industries.
A veteran of World War II, Mr. Unfred served on the PCCA Board of Directors from 1973 to 1998 and was chairman for 13 of those years.
Mr. Unfred also served as president of the New Home Cooperative Gin Board for 28 years and was a director on the Cotton Incorporated Board for 20 years.
For 14 years, he was the only chairman of American Cotton Growers and was the first chairman of the Marketing Pool Committee for both ACG and PCCA.
Mr. Unfred was instrumental in the merger of PCCA and ACG in 1987.
Mr. Unfred's devotion to his industry and community will always be remembered, and he will be greatly missed.