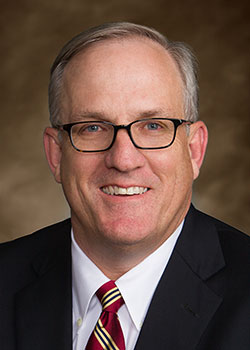 We're pleased to present to you the inaugural issue of Field & Fiber magazine. Designed to communicate the broadened scope of PCCA's strategies, Field & Fiber will enhance the readership to the entire family of our grower-owners. For more than 50 years, Commentator magazine served to communicate the stories and issues most important to PCCA members. As Commentator is retired, we salute all those individuals who contributed to the stories presented there.
2021 will bring a bold, new look to PCCA's branding. PCCA will incorporate a new logo and visual styling into our digital, printed, and other identity assets. The contemporary styling brings a more modern look and feel while acknowledging the cooperative's important history.
The new branding officially changed beginning in April 2021. Although it will take time to convert all our assets, digital mediums such as our website and social media have already launched.
Another aspect of this brand refresh is that we will refer to ourselves as "PCCA" in most contexts. With the expansion of our footprint into more areas, PCCA will in- crease brand awareness and continuity in all locations.
All these changes reflect the new direction of our cooperative. While we continue to deliver the products and services our grower-owners rely on, PCCA will continue to innovate our marketing and warehousing services to ensure that we add value for our farmers and customers.
Get ready for PCCA's new look and new vision.
Kevin Brinkley
President and Chief Executive Officer