By Blair McCowen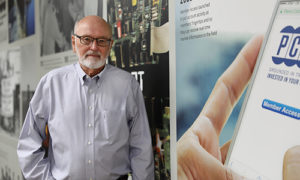 Blackwell, Texas, is located just south of Sweetwater and is home to about 300 people give or take a few. Most people living there are involved in raising cattle and crops. However, one of those individuals turned his love of agriculture into a career that almost no one thought much about in 1979 — computers and agriculture.
Joe Tubb was raised on a farm and ranch that has been in his family for close to a century. He later learned of a computer programming job from an acquaintance at a garage sale. That meeting would lead to a 40-year career of technological innovation that literally changed the way the global cotton industry does business.
Tubb graduated with a computer science degree from Angelo State University while working for Industrial Electric, a company which wired motors and controls for cotton gins and oil mills. After his acquaintance pointed him to former PCCA employee Bill Godlove, he started his career at Plains Cotton Cooperative Association in 1979.
"I was a programmer trainee, so we did coding on a piece of paper and had one terminal for three people in an office," Tubb said. "Since I was the low guy on the totem pole, I got to do that after hours."
It was not long after the days of waiting for his turn at the terminal that Tubb would rise through the ranks at PCCA. In 1984 he became Applications Programming Manager, then was moved to Special Projects in 1989, followed by Director of IS in 1990 and then to Vice President of Information Systems in 1992. For the last 28 years, he has provided oversight and strived for progress in PCCA's Information Systems Department, all while providing valuable service to farmers and gins across Texas, Oklahoma, Kansas and New Mexico.
How A Paper Storm Changed Cotton Trading
In 1989, TELCOT set a single day trading record of 384,000 bales of cotton. At the time, the receipt for a bale of cotton was an IBM-punch card three inches tall by nine inches wide. Tiny holes punched into the cards at specific locations created a code containing data about the bale that could be read by a card reader attached to a computer. When a trade occurred, PCCA would retrieve the cards, place them in bundles and transfer them to buyers upon payment. Adding a like number of punch cards with the cotton class was needed as well.
For that record trading day, PCCA would need to retrieve almost 800,000 cards. For perspective, PCCA employees had to retrieve a stack of cards one and half times the length of a football field out of a stack equaling more than three football fields high. Something had to be done.
"We figured out that every day that passed without transferring that many receipts cost us over $50,000 in interest. It was time for a technology solution," recalled Tubb.
A nascent idea had been floating around in the IS department to automate the process of transferring cotton receipts. Spurred by the thought of more weekends spent sorting punch cards, Tubb and his colleagues began bringing the idea to life, and electronic warehouse receipts were born. Tubb and a handful of other staff members were granted patent number 5,285,383 "Method for carrying out transactions of goods using electronic title."
In 1993, PCCA licensed the rights to the technology to the National Cotton Council for the good of the industry. Shortly after, industry members formed EWR, Inc. to serve as a central clearing system for electronic receipts. Today, the entire U.S. cotton crop is traded based on electronic receipts.
Innovation Around Every Corner
Over the course of his four-decade career at PCCA, Tubb played a part in many additional innovations that changed the cotton industry for the better, such as PCCA's switch from a mainframe computer system to an Intel (web-based) system in the early 2000s. The process took four years to complete.
"IBM Mainframe technology was used by PCCA in the '70s through most of the '90s and was the leading edge of technology for the time," he said. "By today's standards, it was slow and expensive. PCCA had a 32-gigabyte disk drive array in the early '90s that was roughly 100 cubic feet in size. Today, that is a small capacity thumb drive. Processes that take minutes today took hours then."
From 2000 to 2004, the PCCA Information Systems team worked to turn off the mainframe and integrate the cooperative's systems to the new web-based platform. Tubb said he and his staff re-wrote 5,400 computer programs during that time, and almost all of the Information System jobs changed completely within those four years. Essentially, the event was a complete makeover of the Information Systems Department.
"That was probably one of the most radical things I have been involved with since I've been here," he said.
It was this undertaking that led Tubb and his team to create additional innovations that continue to add value to PCCA's grower-owners' cotton over 20 years later.
TELCOT and The Seam®
Next for Tubb came the transformation of TELCOT, PCCA's web-based cotton- marketing software, to The Seam®, an online cotton marketing platform. Tubb was heavily involved in the design and set up of the new platform.
"TELCOT was built by PCCA in the mid '70s as a way to bring producers and merchants together in an electronic  marketplace," he said. "For the first time, the producer was able to say, 'this is what I would like for my cotton.' Before, he always had to ask. PCCA guaranteed the trade on both sides by taking title to the cotton, paying the member, and invoicing the merchant. Loan equities were added in the early '80s, along with a counter-offer function."
In 2000, PCCA and three cotton merchants came together and decided to offer TELCOT's capabilities to the rest of the country, as had been done in Texas and Oklahoma since its inception, and thus The Seam was born.
"The Seam came about at the height of the dot com era," Tubb said. "We actually developed The Seam software, converted TELCOT to a web-based platform, and re-branded it to make it The Seam."
According to their website, today The Seam "is a leading provider of trading and technology solutions enabling agribusinesses to operate profitably and efficiently throughout a sustainable global supply chain."
Member Access, Module Tracking, and More
Along with the internet came a desire among PCCA's grower-owners to be able to access their crop information more quickly and efficiently. What began as a read-only website has now evolved into the user-friendly website and app growers and gins across PCCA's service area rely on. Tubb said the creation of Member Access in 2003 seemed to be a natural extension of PCCA's services, especially for producers keen on using new technology.
"Member Access came about with the advent of the internet," he said. "The producers wanted to be able to get access to their farm information and yield information without having to go to into the gin to get it. The producer could then get his information at his convenience."
Adding to the desire for increased efficiency and convenience in cotton production, additional programs were created under Tubb's innovative leadership. When a cooperative gin brought an inventory tracking need to the attention of PCCA, the cooperative responded by creating the capability.
"Module Tracking came about because we had a gin come to us and they wanted to be able to track the modules," he said. "They wanted an online inventory system to keep track of their modules where they were either keeping track on an excel spreadsheet or in a log book. That is what Module Tracking, at its base, does. It does the tracking and keeps an inventory of what you have in the field, in the yard, and schedules that for actual ginning."
As time passed, more features were added to Module Tracking, such as the ability for the program to capture scale information and transfer it directly to PCCA. Other evolutions that came from Module Tracking are Module Truck Tracking, which allows the gin to provide turn-by-turn directions to modules in the field to their truck drivers and monitors their route, and Scale Capture.
A Career Well Spent
Tubb said in his 40 years of working for PCCA, his favorite part of his job has been to adapt new technology to give PCCA's grower-owners, and the cooperative, a better process and competitive advantage in its operations. He also said PCCA's Board of Directors have always been supportive and pushed the need for adding value to producers' cotton through innovative technology.
"In the cotton industry, Joe Tubb's name is synonymous with innovation. Joe's efforts made cotton into the single most technologically advanced commodity in agriculture. Without his ingenuity and perseverance, we would be years behind where we currently stand," said Kevin Brinkley, President and CEO of PCCA. "In his 40 years with PCCA, Joe has never stopped pressing for the next big idea. That legacy is engrained in the team he built and leaves to carry on in his footsteps."
Even after all of his industry-changing accomplishments, Tubb said his favorite part of working at PCCA has been and always will be the people.
"It's the people," he said. "I have been here long enough that some of the people I have worked with, I feel like they are my children. I have watched them grow up, saw them have children, and now their children are grown up and graduating from high school. I'll miss the technology, but not like the people."
In his retirement, Tubb plans to travel to see his six children and 10 grandchildren, which are spread across the U.S. and even into Northern England. He also plans to indulge in his woodworking hobby, and build furniture for his loved ones.
"It has been a privilege, working at Plains Cotton Cooperative for 40 plus years," Tubb said. "I wouldn't trade it for the world, and couldn't ask for anything better."
Upon Tubb's retirement at the end of August, PCCA's Debbie Bolding will fill his position.
"I was excited to hear that Debbie had been selected, and I think she will do a great job," he said. "Debbie has been with PCCA for over 30 years and has been heavily involved in software development for all of those years. She has also managed that effort for over 14 years. Congratulations, Debbie, I look forward to seeing what you and your team come up with next."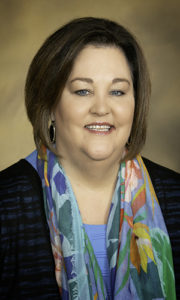 Debbie Bolding Promoted to Director of Information Systems
PCCA's Debbie Bolding has been promoted to Director of Information Systems upon the retirement of Joe Tubb. Her promotion will take effect on September 1.
The daughter of a cotton farmer and Morton, Texas, native, Bolding has been involved in agriculture all her life. She graduated from Midwestern State University with a degree in math and computer science in 1983 before coming to PCCA in the summer of 1988.
During her 32 years at PCCA, Bolding has been part of many innovations that have given her the skill and leadership experience necessary to succeed in her new position.
"When I first started, we still used punch cards for the warehouse receipts and class cards," she said. "You had to handle two cards for each bale of cotton. The introduction in 1995 of electronic cotton warehouse receipts, which PCCA holds the patent for, represented the single most significant change in the U.S. cotton industry in several decades. Transitioning from a mainframe in the early 2000s allowed us to develop and change code much faster. Additional innovations in technology have allowed us to do so many new things, such as the mobile platform."
Bolding has worked with Tubb since she was hired at PCCA and says he has taught her a great deal over the years.
"Joe is my mentor," she said. "I have learned so much from him. He is one of the smartest people I have ever met. He has taught me how to approach, tackle and solve tough problems, and always have a plan B even when you are 100 percent sure you will not fail. I can't imagine coming to work every day without Joe being there. I would not be where I am today without having the opportunity to learn from him. I would like to thank him so much for putting up with me all these years, and for all of the great times we have had."
In the future, Bolding said she plans to keep building on the strong foundation Tubb has built so the cooperative can continue to be a leader in providing the best and most innovative systems.
"I am committed to PCCA's growth and continued research and development of our platforms to provide our grower-owners with the best tools, platforms, and information to market their crops competitively."
Bolding also said she looks forward to working with PCCA's grower-owners.
"I welcome the opportunity to work for and with all of our grower- owners. My door is always open – please let me know if there is anything I can do for you."