By Emma Matkin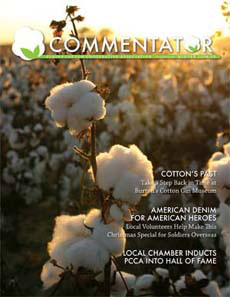 Plains Cotton Cooperative Association (PCCA) received several awards for its entries in the 2008 Cooperative Information Fair facilitated by the National Council of Farmer Cooperatives (NCFC).
The fair encourages cooperatives to improve the techniques by which they promote their business, inform their members, and disseminate information to the general public.
PCCA received First Place for the Commentator in the Membership Magazine division. Bill Curnow's design of "SAFEDenim by American Cotton Growers Web Site" received First Place for best Web Site/Intranet Pages as well. PCCA's Cotton Outlook advertisement entitled "We're In the Very Weave of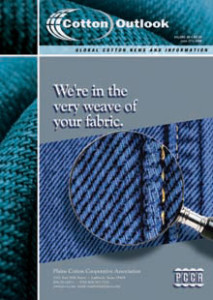 Your Fabric" received Second Place in the Color Advertisement division, and Lynette Wilson's photograph entitled "8 seconds of Stardom" was awarded honorable mention for color photography.
Vice President of Administration and Human Resources Jim Taylor said it is very rewarding to see PCCA employees being recognized for their hard work.
"I have received so many positive comments from our members about the quality of the Commentator as well as our other publications and Web sites," Taylor said. "It's also great when people outside of our company recognize the quality of all the work our employees produce. These awards are well-deserved, and I am proud to be associated with such a dedicated and talented group of employees."