By John Johnson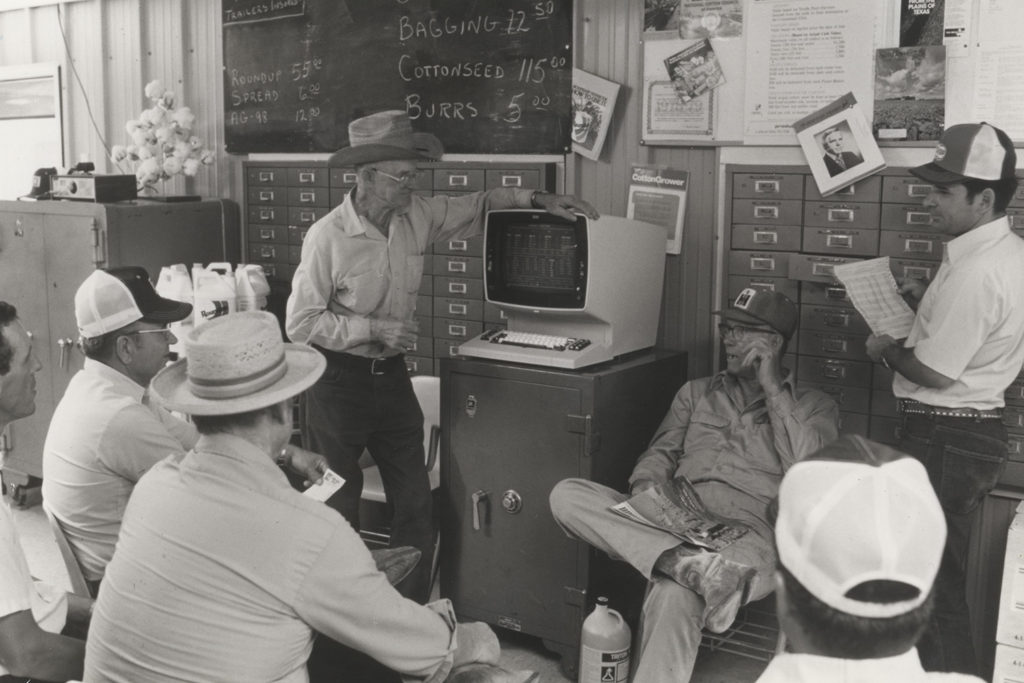 The year was 1975. Cotton growers in Texas and Oklahoma were geographically isolated from traditional cotton markets. Desperate to get a fair value for their cotton, PCCA members took a risk on a futuristic bet and developed the online cotton marketing system known as TELCOT®. The system expanded market access but maintained the viability of local cotton markets. TELCOT initially provided access to more than 40 U.S. cotton buyers, allowing farmers to be price setters instead of price takers as the system offered instant price discovery. Over twenty-five million bales traded across the TELCOT system during the next 25 years.
A record-setting day for cotton trading on TELCOT in 1989 led to PCCA's creation of electronic warehouse receipts to enable faster delivery of legal title to cotton sold to merchants. Co-op gins saved money due to the innovation, making them more profitable for their patrons.
As the new millennium began, TELCOT became the foundation of The Seam®, an online marketing platform owned by PCCA and other U.S. cotton merchants. Thus, the co-op's grower-own- ers continue to have exclusive access to online marketing for their cotton.
Fast forward to today, and PCCA has expanded its cash marketing choices even further. Today PCCA Direct® and PCCA Direct On-Call are available to grower-owners further to enhance the diverse marketing opportunities available through PCCA.
"It gives our grower-owners a choice and an opportunity to possibly benefit from different market movements over the course of a year," said Mike Canale, PCCA Merchandising Manager. "We tried to provide options that capture prices over different times of the year."