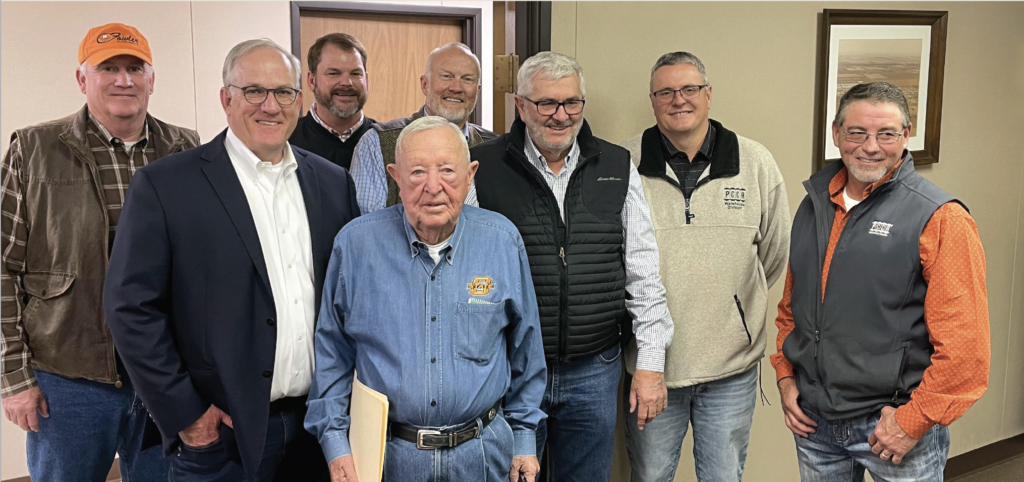 Producing high quality cotton that is sustainable and profitable is the ultimate goal for cotton farmers. The High Cotton Award, formed in 1994 by Farm Press and the Cotton Board, honors farmers from the four regions (Southeast, Mid-South, Southwest, and California-Arizona) of the Cotton Belt who exhibit outstanding stewardship efforts. Following the Farm Press Publications' philosophy, growers are nominated based on criteria that highlight their successful and innovative cotton production methods.
A third-generation farmer from Altus, Oklahoma, Robbie Robbins was named the 2021 High Cotton Award winner for the Southwest region. There's no mystery as to why Robbins was recognized. His deep roots in the field science of cotton, combined with a determined mind, represent a man with an unbreakable bond to his work. In addition to his growing family business, Robbins also has an extensive background in cooperative leadership. In 1968, Robbins was elected to his first cooperative gin board and eventually helped found Altus Cotton Growers. He was a PCCA Delegate Body member and served for 12 years on its Board of Directors. He also served on PCCA's Marketing Pool Committee and as chairman of PCCA's Warehouse Committee. Robbins has also served on the Lugert-Altus Irrigation Board and represented Oklahoma on the Cotton Board.
Robbins continues to farm with incredible dedication and innovation to this day. Keeping in mind the end goal of cotton farming, he runs his operations with the true intent of getting better every year. Over the years, Robbins has found the key to an all-around successful harvest by using methods including drip irrigation, annual soil tests, and variety selection. These approaches have become crucial to his entire cotton production. Robbins' farming career is proof that a mind focused on advancing the cotton industry will lead to prosperous new heights.
For his service to our cooperative and the industry, PCCA sends sincere con- gratulations to Robbie Robbins for this well-deserved recognition.