Findings from an economic effectiveness study of the Cotton Research and Promotion Program show the effort, administered by the Cotton Board and conducted by Cotton Incorporated, continues to be very effective on behalf of U.S. Upland cotton producers and importers.
The study, conducted by two economics professors at Texas A&M University – Dr. Oral Capps, Jr. and Dr. Gary Williams – in part with Forecasting and Business Analytics (FABA), LLC, confirmed the program's overall effectiveness by analyzing consumer, production and trade data collected between 1986 and 2004. In addition, the study showed a return on investment (called benefit-cost ratio by the authors) of 5.7 to one for U.S. producers and 14.4 to one for U.S. importers.
"These results explain how the higher benefit-cost ratio for importers reflects revenue gains not only from additional sales of 100-percent cotton textiles but from the 'spillover' sales of man-made textiles comprised of other fibers in addition to cotton," explains Capps.
The positive impact of the program's promotional activities is apparent in the study's findings. Results show that between 1992 and 2004, cumulative retail sales revenues for cotton textiles attributed to the check-off program reached nearly $140 billion, averaging about $11 billion annually. The study also found that average U.S. consumption of cotton textiles was about 10 percent higher than it would have been without the program.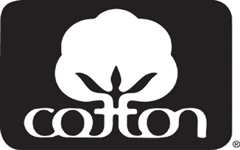 "To summarize the findings of the study, this analysis clearly demonstrates that importers, just like producers, benefit from the cotton check-off," said the Cotton Board's Chair, Nancy Marino.
Conducted every five years, the independent study is part of a requirement established in the 1996 Farm Bill for all check-off programs. The results of this evaluation were consistent with the findings from the two past similar studies of the program which were conducted in 1996 and 2001.
The Cotton Board administers and oversees the Cotton Research and Promotion Program conducted by Cotton Incorporated and funded by America's cotton producers and importers. The program works to increase the demand for and improve the market position of cotton. For more information about the Cotton Board, visit www.cottonboard.org.