By Jayci Cave
Why do farmers farm? This question is one that is understood by many within agriculture, yet baffles many not in the industry. If you were to ask a group of farmers why they farm each one would give you a different, unique answer. "I wanted to follow in the footsteps of my father and grandfather," or "I enjoy working outside and being my own boss," or "I've never wanted to be anything except a farmer," could be possible answers. However, below the surface, farmers also have a deep love of the land that fuels all that they do. They want to make sure they can clothe and feed the world today while also conserving natural resources to help ensure that future generations will have the opportunity to do the same.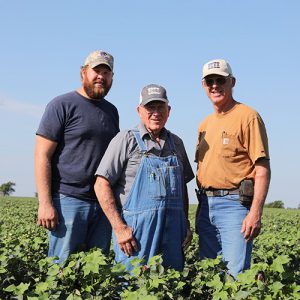 That is sustainability.
The official dictionary definition of sustainability is: the ability to be sustained, supported, upheld confirmed. As it applies to agriculture, the goal of sustainability is, "to be able to meet society's food and textile needs in the present without compromising the ability of future generations to meet their own needs," (University of California).
Sustainability concerns and practices are not new concepts, and people within agriculture have no doubt our nation's farmers work hard every year to do their share to protect our natural resources and grow sustainable products. This topic was first addressed by Congress in the Food, Agriculture, Conservation and Trade Act of 1990. So, why is this an important conversation now? In today's society, consumers are more aware and concerned about where their food and fiber come from than ever before. They want to know the story of the food they eat and the clothing they wear. They have a desire to be more informed before they make any product buying decisions. As a result, retailers and manufacturers are also more concerned with sourcing sustainably grown products.
"Communicating our commitment to sustainability is definitely a high priority for the industry," said PCCA President and CEO Kevin Brinkley, who is also a member of the National Cotton Council's Sustainability Task Force.
Brinkley said the industry has dedicated significant resources to help growers quantify their investments in sustainable, responsible cotton production.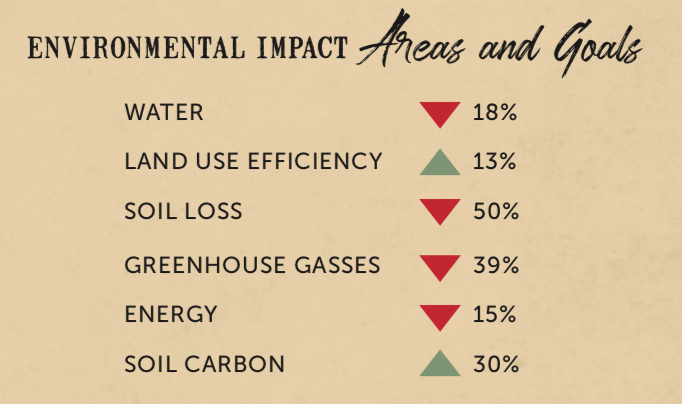 "U.S. growers are at the forefront of innovation when it comes to conservation and environmental stewardship," Brinkley said. "We are very close to using technology to track and report our progress against our 10-year goals in six key environmental impact areas."
What does this mean for agriculture as an industry? It is more important than ever for us to communicate. Consumers and manufacturers need the opportunity to know and trust farmers like so many within agriculture already do.
"All of the progress toward reducing our environmental impact must be done in the context of profitability. If it isn't profitable it isn't sustainable," Brinkley said.
Today's farmers are producing more with fewer resources to provide food and fiber for an increasing population. While doing this, they are also making sure to care for the natural resources they depend on. This is why many implement conservation techniques to protect their farms from soil erosion and compaction, improve water conservation, and are working to increase technology and efficiency. The proof is in the numbers.
More sustainable, responsible cotton farming is at the heart of what PCCA grower-owners do. Year-after-year, growers look for better ways to produce cotton while conserving natural resources and protecting the environment where they live and raise their families. Sustainability also improves the communities where PCCA growers live. It's natural for cooperative growers to take ownership of their responsibilities. Doing the right thing is a strategy for long-term success.
As a result, PCCA is increasing its efforts to highlight our grower-owners' responsible farming practices which they implement every day. The main hub for this information is a new page on the PCCA website, www.pcca.com/sustainability. Going forward, be on the lookout for more information and stories related to the environmental and economical sustainability of PCCA and its grower-owners.