Projections for Production to Outpace Consumption Add Pressure
By Lynette Cockerell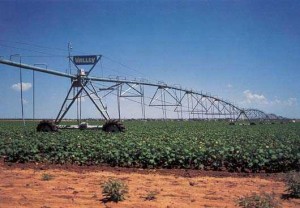 Market observers were floored by a startlingly low annualized monthly mill use estimate. U.S. textile manufacturers consumed cotton in February at a seasonally adjusted annualized rate of only 8.6 million bales, according to the National Cotton Council's (NCC) analysis of Commerce Department data. Not only is the number lower than the downwardly revised January figure of 8.9 million bales, it also is contradictory to the normal 1.5 to 3.5 percent increase in consumption during the month of February.
Mills during February used cotton at the lowest rate since an annualized 8.3 million bales in March 1991 when cotton prices were above 80 cents per pound. Analysts blamed the current slump in domestic demand on competition with foreign textile imports and the overall U.S. economic slowdown. After reviewing the report, many in the industry expect USDA to again raise U.S. ending stocks, placing their estimate in the 5.0 to 5.3 million bale range before the conclusion of the season.
World ending stocks also are on the rise. In a report of new world estimates released March 30, the International Cotton Advisory Committee (ICAC) cut its world cotton consumption projection by 500,000 bales to 92.6 million and shaved 200,000 bales off its production figure now forecast at 93.2 million bales.
Thus ICAC, which boosted its export estimate 100,000 bales to 28.2 million, now expects the crop to exceed mill use by 600,000 bales. Therefore, the committee hiked its ending stocks estimate 400,000 bales to 37.5 million.
Estimates of a large 2001-02 world cotton crop and a lower world consumption figure will result in even more pressure to find destinations for U.S. cotton in the upcoming year. USDA's survey of U.S. growers revealed intentions to plant 15.6 million acres in the 2001-02 crop year. The acreage estimate came as a shock to analysts since the popular industry estimate for several months was in the neighborhood of 15.8 million acres with pre-report predictions in the range of 16.2 to 16.4 million acres.
If producers do in fact plant only 15.6 million acres to cotton in the upcoming season, 2001 plantings will be nearly unchanged from year 2000 plantings, up only 77,000 acres. Upland cotton acreage now is projected at only 29,000 acres more than the previous year.
Additionally, states that were expected to see sharp increases in cotton plantings failed to produce big numbers. Texas, the largest cotton-producing state in the United States, did not see a sizable increase from a year ago as USDA placed the state's anticipated acreage at 6.0 million versus 6.4 million last year. The department expects California to reduce cotton acreage by 115,000 acres. Assuming 2000 yield data remains the same, this implies a 328,000-bale reduction in California's upland production for 2001.
Further, those states with acreage increases, principally in the Delta, will plant cotton on very marginal cotton land. Thus, according to one analyst, Mother Nature will have to cooperate if 2001 U.S. cotton production is to logically be expected to be above 18.0 million bales.
Several factors may have led to lower-than-expected U.S. cotton plantings. The energy crisis in California has left producers uncertain that there will be power to irrigate their crops in mid-summer. In Texas, increased costs for irrigation and fertilizer, coupled with continued projections for lower cotton prices in 2001, have prompted some producers to seek alternative crops. Additionally, talk of banks refusing to finance cotton plantings may have had an impact on intentions nationwide.
Traders said the lower-than-expected acreage number would make weather more of a factor in the market, and attention will quickly shift to planting conditions.
"Now that we have a handle on U.S. acreage, we need to concentrate on growing conditions in the U.S. and the world," one analyst said. "Overall, U.S. conditions are quite good going into the planting season," he added.
The planting season for the 2001-02 cotton crop already is making progress. According to USDA, five percent of the anticipated U.S. cotton crop already had been planted as of April 1, compared with a four-year average of four percent. By April 6, planting had neared completion in the Texas Coastal Bend and Winter Garden District, but producers in the Upper Coastal Bend area still required almost two weeks to conclude their planting activities.